The Latest in IP Technology
Select from a variety of phones, accessories
and other hardware to best fit your business
and the needs of your individual employees.
Yealink T5 Smart Business Phone Series
The Yealink T5 Smart Business Phone Series is the most advanced IP phone portfolio that delivers superior performance and user-friendliness. With the T5 Smart Business Phone Series, your business can benefit from the crystal clear video and audio collaboration, whether it is in front of your desk, in a meeting room or from home working. Enjoy ease of customization with its Android-based OS, and full communication features catering to your every day communication needs.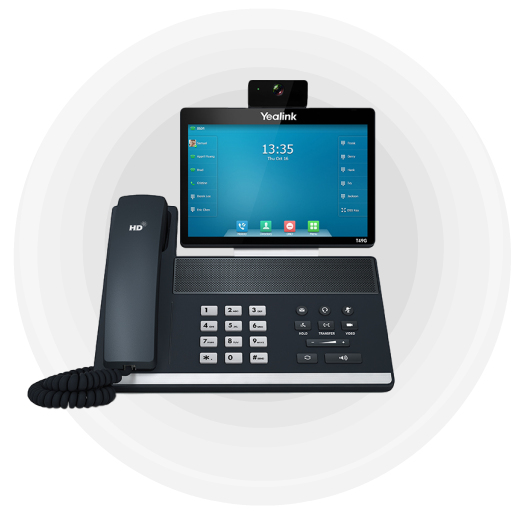 Featuring Yealink T-58V Desk phone
Go Beyond a Video Phone Intercom System Integration
Deep integration with leading door phone intercom providers, such as 2N, CyberData, and Baudisch. Unique features include one-touch door open, visitor preview, and video monitoring.

Featuring Yealink Cp960 Conference Phone