Taking Business Communications to the Next Level
Whether you receive dozens or thousands of calls each day, in today's environment, business relationships are built and flourish by the ability to provide optimal phone communication. You need an advantage and DigiPBX's phones, monthly service plans and additional features will take you business to that next level.
Features and options are important for any business. DigiPBX offers a robust feature set included at no additional fee.
Voicemail-to-email
Receive a convenient .wav file sent directly to a designated email address in real time. Send directly to your email, forward messages to other employees or send to a group email account.
Day / Night Mode
Simple and easy feature that routes calls when you are closed to another office or phone number in a different time zone, an answering service, special voicemail box, or anywhere else you choose.
E911 Support
Assign your physical business address to any one or all phone numbers on your account to ensure if there ever was the need to dial 911 emergency services would automatically have your location. additional fees apply.
Music on Hold
Customers can listen to music of your choice or any recording while waiting on hold. Apply distinct recordings that can be set for each individual call queue. Now you can have one message play when the caller needs support and another when they have a billing question.
Do Not Disturb
Send incoming calls to an individual ext. or phone directly to voicemail upon demand.
Personal Greetings
Make your own custom voicemail message. You have the choice to either record your own message using our recording line free of charge or opt to purchase a professional recording.
Custom Extensions
Create a special extension that connects callers to a special person or department inside or outside of your company. Options for this feature include, but are not limited to, embedding it into an IVR, using internally as a help desk or informational line, and connecting the call to an outside call center.
additional fees apply.
Time Conditions
Route calls to a specific destination based on the time of day.
Automatic Call Back
Have your phone automatically call you back if your call is unexpectedly disconnected.
Ring Group
This feature sets a group of extensions to ring simultaneously until one of them is picked up. Various configurations such as setting when and how each phone will ring are available.
Phone Number Selection
Be a 'local company' from thousands of miles away. DigiPBX has access to millions of number combinations to help you find a number to best match your business.
Plug and Play Ready Installation
All of our phones arrive preprogrammed to your specifications. Simply follow the simple steps to plug in your phone and you're ready to go.
Phone Number Porting (LNP)
Keep one or all of your existing phone numbers. additional fees apply.
Paging / Intercom
Page / Intercom one or all phones on your account regardless of where they are located. This feature may be limited to the phone model(s) selected.
Features and options are important for any business. DigiPBX offers a robust feature set included at no additional fee.
FollowMe, Advanced Call Forwarding
A sophisticated call forwarding feature that will forward your call instantly. Calls can be forwarded to any other local or remote phone - this includes but is not limited to any cell phone, home phone or another office line.
IVR / Auto Attendant
An advanced automated interaction using menus and voice responses that gives the caller options for easily navigating through your phone system. Your menu can be used to connect callers with a selected department in any location around the world based on the criteria entered into the IVR.
Call Queues
Designate how calls are routed to a specific group of numbers within your DigiPBX Business or Call Center plan. Provide great customer service by answering multiple calls in the order they were received while giving your callers the option to stay on hold or to leave you a voicemail as they wait.
Dial-By-Name Directory
An option in our Auto-Attendant feature that allows you to reach someone by name.
Distinctive Rings
Allows two different numbers to reach the same phone line with different ring patterns.
Caller ID Prefixes
Assign caller ID labels to incoming calls based on call origination.
Group Voicemail Boxes
Set up general voicemail boxes based on department, group, company, etc.
additional fees may apply.
Call Dictation
The ability to record dictation from your phone at any time.
Always-on Conferences
Use this DigiPBX feature to have an always-on conference, meaning that it may be accessed by anyone with the line number at any time for a quick multi-user conference.
On Demand Conferences
The On Demand feature for conference calling provides scheduled conferences that can only be accessed during specific times. A private PIN may be assigned to each individual conference call.
Scheduler
Set your phone system to behave differently based on your schedule, day of the week, and time of day.
Skills-based Routing
Route calls to specific employees or groups based on who is most qualified to address the customer's particular needs.
Announcement Extensions
Create a custom extension for special announcements to employees or customers. For example, upload a recording with daily specials to an extension/prompt within your IVR for customers to learn about each day/week/month. Or, create an extension that provides valuable information to your employees which they can use to sell your goods or services on a regular basis. additional fees apply.
Call Waiting
Receive more than one call while on another line.
Features and options are important for any business. DigiPBX offers a robust feature set included at no additional fee.
Simple Web-based Management
Access our easy-to-use backend system to manage your PBX account, make changes, get reports, retrieve call recordings, voicemails and more.
PBX Scalability
Easily add and remove extensions as you make changes within your company. Your PBX can have virtually unlimited extensions which eliminates the worry of outgrowing your phones system and unnecessary expensive hardware.
Real Time Monitoring
Have the ability to monitor calls live. Whisper feature and queue assignments are just some of the extras management can use while conducting training and/or quality assurance. additional fees apply.
Blacklist
Block unwanted incoming calls to your business.
Password Protected Routes
Avoid unauthorized international calling charges by implementing a code on your account that is required prior to allowing and international call to be placed.
CDR Reporting
Obtain Call Detail Report data for incoming and outgoing calls on demand. Search by specific extension, incoming or outgoing phone number and date/time.
Extension Summary Reports
Receive an overview of a specific extension.
Call Recordings
Ability to set On Demand or Always On call recording. Retrieve recordings from anywhere you can access your PBX. Easily download and save to an external database. Recordings are stored for 14 business days.
Conference Bridges
A server that allows multiple users to talk to one another in a conference-style setting.
DISA
DISA is used to allow people from the outside world to call into your company's PBX and dial out so it appears that their call is coming from the office. This is a common feature that can be handy when traveling. You can set a destination within and IVR that points directly to DISA or set a phone number. Password protection is available for this feature.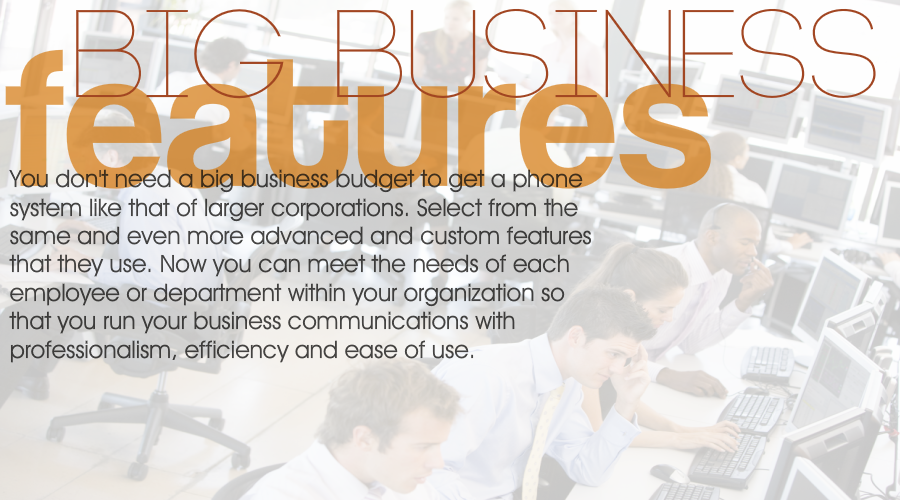 Looking for even more features?
DigiPBX offers valuable AddOn Features to enhance your monthly service plan or to simply purchase À

la carte and use them with your existing phone system.
Why switch to DigiClick?
Top of the line VoIP service for your business couldn't be easier when you switch to DigiClick. Talk to a DigiClick representative about building your own custom phone system or take a look are the amazing benefits waiting for you.